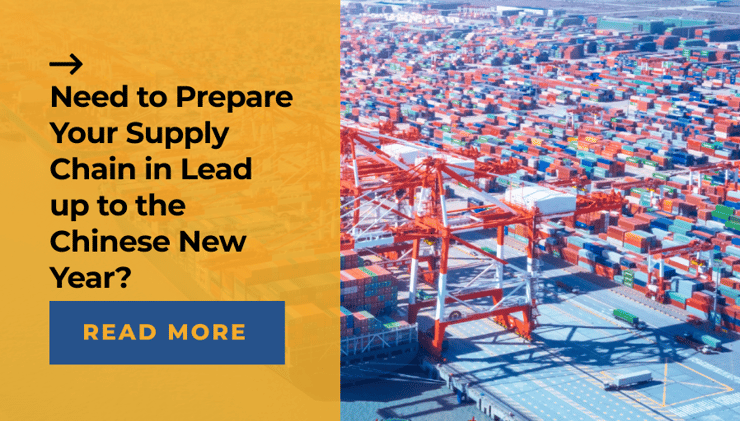 2021 is the Year of the Ox and on the 12th of February, the Chinese New Year celebrations commence. The demand for exports escalates from now until the 12th of February, as manufacturers will shut down production during this time. Some might shut down for a month; others for a week depending on the factory location and the Chinese Government recommendations. Not knowing how long production shuts down means exporters want to get their products out before the Chinese New Year.
What are the current rates?
Rates continue to climb at a pace along with capacity issues and equipment shortages, with no end in sight. Rates on the China - UK trade lane is expected to peak.
According to The Loadstar, some carriers are asking $16,000 per 40ft to guarantee shipments in the second half of January.
At the moment we haven't seen the rates jump to $16,000 and are currently hovering around the $14,000 mark for a 40ft high cube.

The China to Europe trade line is slightly cheaper. However, there is still a backlog following port issues in the UK, where some vessels were being diverted to Rotterdam, Antwerp, Zeebrugge and Bremerhaven.

Cosco has announced they are no longer accepting Dangerous Cargo on the 20/40ft Containers, which only leaves the 40ft high cube, and these are in short supply.
Cut-off Dates before the Chinese New Year
If you want to get your products shipped before the Chinese New Year, the cut-off date is from the 1st to the 9th of February depending on the Chinese port; however, there are no guarantees with very tight space availability. For a comprehensive list of cut-off dates from the Chinese ports that WTA China services, please visit www.wtagroup.com/wta-china.
Adding to the Misery: Bunker Surcharges
Oil prices have been climbing over the past few weeks, and it has been reported in the industry press that shipping lines are expected to start implementing bunker surcharges once again. We will keep you posted on any further updates relating to this matter.
We are here to assist.
As a shipper, these are unprecedented times, and if you need any further information on the current situation, we are here to help.
Brexit Update
Are you importing or exporting to and from Europe and struggling with the new customs and compliance updates? Read more at https://www.wtagroup.com/brexit-customs-and-compliance.