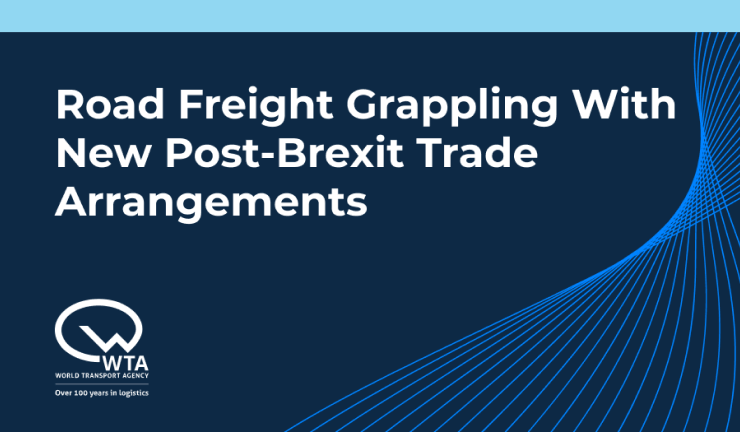 The news that the United Kingdom had reached a trade deal with the European Union was welcome news to many importers and exporters. Retailers were concerned that there would be long queues of trucks and lorries in Kent, but so far this has not been the case.
That being said, importers and exporters have been told to expect stricter regulations at the French border.
New Trading Hurdles for UK Traders
While it was part of the single market, the UK could freely import and export across Europe. However, since the UK is no longer part of the single market, new trade barriers have been installed and are worrying UK retailers.
Despite being advertised as a 'tariff-free deal' by the Conservative Government, UK retailers are now concerned that they must pay taxes and import charges on certain goods not fully made in the UK.
Speaking to Reuters, Marks and Spencer's chief executive, Steve Rowe said:
Tariff-free does not feel like tariff-free when you read the fine print. There will be time-consuming workarounds for big businesses, but for a lot of others, this means paying tariffs or rebasing into the EU.
Additionally, there are also paperwork concerns. Importers will have to fill in far more paperwork than previously, with some parcel companies suspending road delivery to Europe as a consequence.
Damage to Old Industries
The issue of Brexit has caused considerable problems in Scotland, with Scottish seafood exporters worried that their stalwart industry may not survive much longer.
The industry is already dealing with significant upheavals due to Covid-19 and the French border's closure before Christmas. The added changes due to the new processes have put a massive strain on the timelines. Exporters are worried that most of their goods will end up going to landfill and without exports, there will be little reason for fishing crews to go out.
The original article appeared on BIFA.org and can be read here.