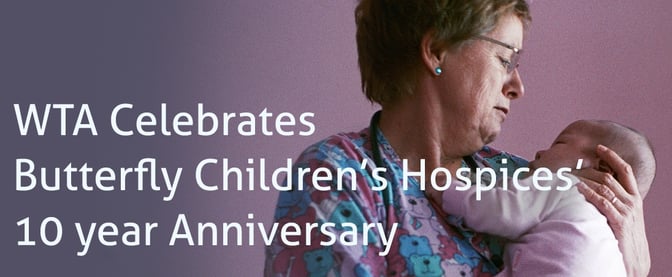 WTA Group has been inspired by the work of Butterfly Children's Hospices, and are big supporters of their cause. Butterfly Children's Hopices was founded by Lyn and Alan Gould in an effort to provide palliative care for children in China. They operate from both Changsha and Nanjing, and have been working with the Chinese government since 2010 to provide care and treatment for children with life-threatening illnesses.
The team at Butterfly Children's Hospices recently celebrated their 10 year anniversary, and we couldn't be more thrilled at how far they have come. Charles Sommer (WTA Group Chairman) recently visited the Butterfly Children's Hospice. This provided him with his first opportunity to see, first hand, how the money WTA raises helps assist the children in care.
The money raised helps to make the lives of the children more comfortable, and to provide much needed medical care and surgeries.
To date, WTA Group has raised over £17,000 for Butterfly Children's Hospices. This has helped provide palliative care for many young children over the years.
"WTA Group has been supporting Butterfly Children's Hospices for many years now," says Charles. "During my visit to the Changsha facilities, I was delighted to be shown around. To meet with the children and carers, and to see what excellent care the children receive is fantastic."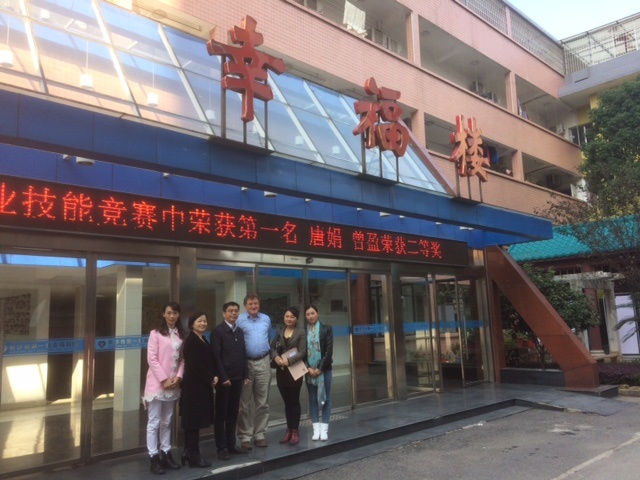 Charles with the Changsha Butterfly Children's Hospices team.
Lyn Gould explains that she and Alan started Butterfly Children's Hospices after years of charity work in China. They saw first hand, just how desperate a situation many Chinese children and families found themselves in. They were determined to help these families as best as they could.
"It has been wonderful to receive WTA's donations in the last few years," says Lyn. "To have regular income gives us more security, and ensures we are able to deliver the care for each child who needs our help.
"The fact that we receive repeated sponsorship from such a large international company, gives confidence to other companies so they feel able to donate too. We really appreciated the visits from Amy McGregor, Gerry Lawler and Charles Sommer recently."
WTA Group is looking forward to continuing our support of Butterfly Children's Hospices, and to see them help even more Chinese children who need palliative care. Find out more about their story here.
If you would like to donate to Butterfly Children's Hospices, you can do so by clicking here.