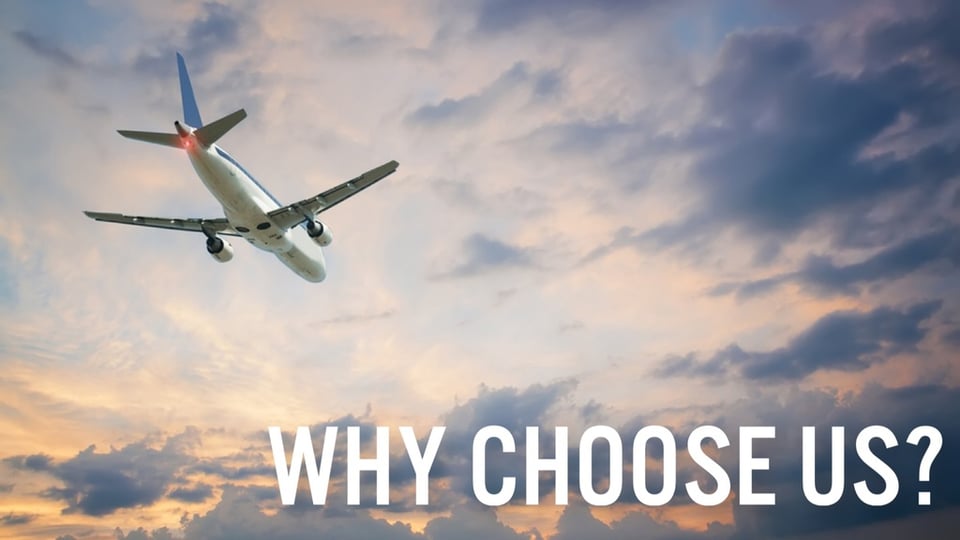 The timely and secure shipment of your goods is a vital component of any successful supply chain. Without it, your company isn't working as efficiently as possible, meaning that your profits are not reaching full potential.
At WTA, we have centuries of combined experience in supply chain management. We have an international network of quality assured partners, taking the best-in-class approach and can deliver your goods anywhere in the world.
But what makes us different from any other Fourth Party Logistics provider (4PL)? How can our team of global logistics experts give you the best experience, and the best results?
We Give You a First Class Service
At WTA, our international freight experts give you a completely personalised solution. You will never be aggregated into a single bracket or price - it is all tailor made just for you, and your needs.
We work hand-in-hand with you from the very beginning to discover as much about your business and operations as possible, so that we can identify the best solution for you.
As part of your completely personalised solution, you will be assigned an account manager who will be dedicated to ensuring your needs are met in a precise, timely and efficient manner. You will also be given constant access to your orders and costs through our specialised tracking services.
We Maximise Your Profits
During your time with us, we can offer you a fully comprehensive supply chain management service, in which we audit and transform the effectiveness of your current logistics.
We explore different paths and solutions for your supply chain, re-configuring your logistics so that it is a beacon of efficiency.
By adjusting your supply chain in this way, we are able to keep your overall costs down.
We manage the entire process from start to finish, so you are free to dedicate your valuable time elsewhere - with the knowledge that your profits are reaching, and exceeding, their full potential.
We Give You Value for Your Money
Unlike some of the larger freighting companies, at WTA, you will never be just a number on a page. We take the time to get to know you, and your business's needs, so that we can serve you better.
Members from our management team will meet with you personally, and you will be assigned a dedicated account manager who will ensure that your shipments run smoothly. This account manager is available 'round the clock, and will always be there to answer any question you may have.
We take care of your goods from start to finish. As a fully comprehensive freight service operating on a global scale, we offer you air, sea and overland transportation as well as any warehousing that you require. On top of this, we will take care of any customs and consideration requirements for your goods.
Your distribution solution is completely your own, and one that we will ensure runs efficiently as you expect it to.
We Offer You Precise, Secure and Timely Shipping
The secure, on-time delivery of your goods is of paramount importance to us. We have an in-depth system that we abide by, which includes:
A deadline driven process to ensure your schedules are met
The consolidation of orders to minimise costs
Expert advice on all security and compliance issues
Full custom brokerage services on all routes in accordance with local legislation to avoid costly delays
Full access and visibility of your goods through our tracking service, complete with SMS updates
By using WTA, you get the peace of mind of knowing your goods will not only be delivered to meet your own specific timeframes, but also that your items are secure and the efficiency of your transportation service is keeping your freight spend down.
If you would like to learn more about how our team of global logistics experts can help you. Or, you can contact us for a quote here.