1913
WTA is established by Ernest Sommer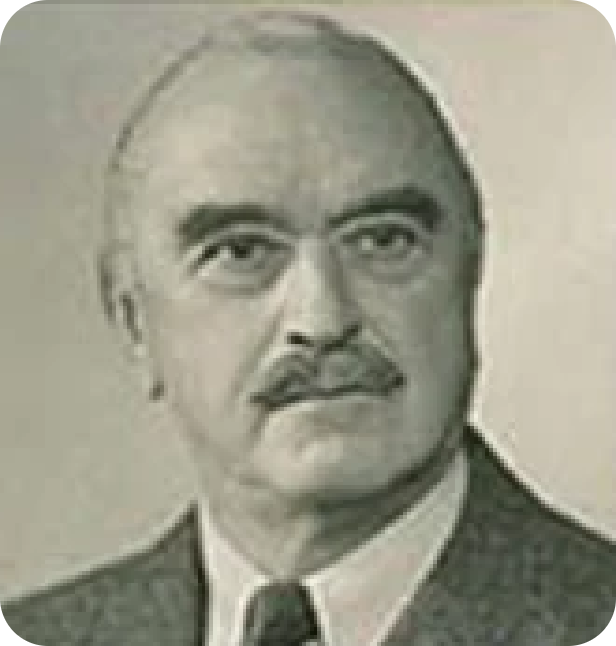 1920
The Industrial World says, "Transport paves the way for commerce, it is the lifeblood of industry… the World Transport Agency Ltd. under the Chairmanship of Mr Ernest Sommer, has made vast strides since its inception in 1913."
1950
Ownership transferred to John Sommer. During this period, WTA rapidly becomes a multimodal forwarder and establishes valuable relationships with partners in Europe, Canada, Australia and Ghana.
1960
WTA Continues to expand across the globe, launching new servies to the USA, Far East, New Zealand, Spain and Portugal.
1980
WTA is restructured to focus on freight management services and all systems are fully computerised across its global network.
1994
After 44 years as Chairman, John Sommer hands over the reins to his sons, Charles and Paul. The focus shifts away from operations to more customer-focused services.
2000
WTA is recognised by the British International Freight Awards for Australian Services, Training and Education, Logistics & Distribution and Airfreight. WTA also becomes an Investor in People.
2006
WTA opens up in Hong Kong, and the following year the Shanghai office opens up.
2007
WTA USA opens in Chicago.
2013
WTA Group celebrates 100 years of managing international freight. Rochelle and John Sommer, fourth generation of the Sommer family join the WTA Group board.
2015
WTA is announced Family Business of the Year by Family Business United. It continues to expand its presence in China and a new office opens up in Shenzhen.
2019
WTA Group launches WTA Control Tower.
2021
WTA Group board announce that Charles Sommer is the new WTA Group President and Mike Bor joins the team as Non-Executive Chairman.
2022
A new WTA Group management structure is unveiled with a newly appointed WTA Group Executive, led by the Co-CEO's John & Rochelle Sommer.
WTA: here for the journey.
Helping businesses create history across the globe.
"Let it go, let it go!" Did you know
WTA's
first-ever shipment was moving ice from Switzerland to the UK? This was
waaaay
before anyone had heard of Sven, Kristoff and the film Frozen!
It may sound like a crazy thing to do, but ice shipping was fairly common practice. There were technical challenges to keeping the ice from melting, leading to shipping innovations that are still used today.
It's a small world after all.
Keeping with the Disney theme, when Disneyland Paris first opened its doors in 1992,
WTA
were instrumental in bringing the magic of Disney to Europe by arranging the transportation of all the rides.
From Big Thunder Mountain to the Pirates of the Caribbean, WTA helped bring them to a European audience. We've also helped the other Disney sites, including moving a mountain from Switzerland to Orlando, as you do…
"So, what can I say except you're welcome…" I promise we're finished with the Disney quotes….
We have helped distribute some of literature's most famous books across the globe for us all to enjoy. This has included new Star Wars books, which had to be strongly guarded as they were top secret until the films were released.
Our team remained utterly professional, even with many Star Wars geeks at WTA! May the force be with you.
Get involved by joining the WTA Group book club, on LinkedIn.
WTA helped move David Bowie's belonging from his estate in the UK to his home in the US following his death.
2016 will go down in history as the year we lost many beloved celebrities. As a company headquartered in Manchester, we need to mention the national treasure that is Victoria Wood. But another death that shocked the world was David Bowie, a man who inspires many to celebrate difference. With a heavy heart, WTA helped move Bowie's belonging from his estate in the UK to his home in the US following his death.
We shipped the boat to the Canary Island starting line, for two friends Lauren and Jemma, who completed a 3,000-mile journey across the Atlantic, breaking a world record in the process.
These were utterly inspiring ladies who undertook an extreme endurance race, and WTA are super proud to play our small part in history. #TaliskerWhiskyAtlanicChallenge #Rowing
WTA
moved the 6.4-tonne British supersonic land vehicle Bloodhound to the
Hakskeenpan
desert in South Africa.
The car travelled in a semi-dismantled state from Luxembourg to Johannesburg by airfreight, before making the final 570-mile journey to the desert on the back of an articulated lorry. A 25-strong team flew out with the car, creating a Technical Camp on the edge of the desert, where a high-speed programme kicked off to test and see how the car performed at close to the land speed record. Our CEO, John Sommer, even popped by to get a photo of himself with the vehicle, before it was loaded onto the aeroplane. How convenient he was 'just passing by' .🤣
Ford Motors decided they needed to revamp their showrooms across the UK and Europe, making them more of a 360 experience and offering an alternative to people purchasing their cars on the internet.
WTA moved and installed all items across 500+ showrooms, everything from tables and chairs to laptops and screens, helping to deliver Ford Motor's progressive business strategy.
You can stand under my umbrella,
ella
,
ella
, eh, eh, eh.
Rhianna might not have pop round to grab a much-needed
WTA
Mancunian brolly, but we did move her set when she set out on her global tour.
In 2018 Harry Ramsden's decided it was time to bring their quintessential British cuisine to Australia.
WTA
moved everything needed to fit out the store in Oz from the UK.
From tables, chairs and ovens through to their top-secret "Harry Ramsden's cooking fat and batter mix". We got to know the recipe for customs clearance, but NDAs prevent us from sharing the secret recipe, sorry guys.
During the war, some of our colleagues were called into National Service, including Derek O'Brien.
He recalls his time at the Royal Airforce between 1951-1953 and that he still received regular letters from
WTA
while on service, checking in and wishing him well.
In the early 1950s, there was no overland logistics through Europe as there were no customs procedures in place. Restrictions were lifted in the mid-
1950s
and
WTA
was one of the first companies involved in road freight throughout Europe.
We were the official agents of British Railways when it was nationalised in the late 1940s. We helped bring an array of European delicacies into the UK, including a regular supply of cheese and cooked meats from Milan into Old Kent Road.
In a way, we kickstarted the Insta/Pinterest charcuterie board phenomenon, meaning we were always ahead of our time!
The Globe Theatre is in WTA's car park.
Our head office used to be in the centre of London, UK. For a time, we'd see Sam Wannamaker sitting in our carpark, to the point he was on first-name terms with our team. As you can see from the newspaper article from 1972, Sam erected a tent in our carpark so he could put on plays close to the original location of the Globe. Sometimes he'd have to run out as we had a large wagon reversing into the carpark during the play making a lot of noise and asking us to keep it down! And in one performance a tent blew away in the storm as Vanessa Redgrave was performing Cleopatra.
Over time the council, whom we rented the car park from, sold the car park so that Sam could build the third Globe Theatre on the site. Construction started in 1993, but unfortunately, Sam died before he could see the theatre open in 1997. And if you haven't seen it, it is a spectacular and painstakingly accurate recreation of the original.
So next time you go watch Shakespeare on the riverbank, remember you are in the WTA carpark. So, no return within the hour please, and don't park over two bays, it's rude!
The London-Sydney Marathon was a car rally from the UK to Australia. It was first run in 1968, a second in 1977 and a third in 1993 and then in 2000, 2004 and 2014.
WTA
helped transport the cars and spares for the marathons, following the rally across the globe. Locations include Paris, Turin, Belgrade, Istanbul, Tehran, Kabul, Deli and Bombay. These were multi-modal routes including ocean, air and road freight.
The rally involved all types of cars from Porsche 911 to Ford Falcon GT to Citroen CX.
Are you ready to make your own bit of history?
Speak to our team to get started.