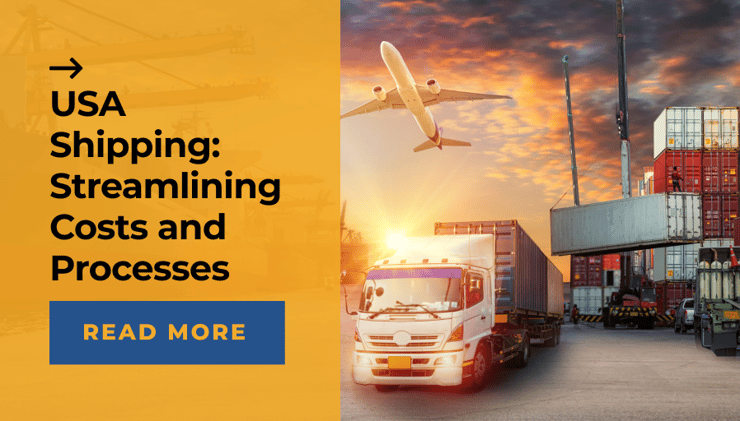 Transforming Your USA Shipping into a Cost Effective Process?
Moving goods in and out of the USA can be a daunting prospect and can cost you thousands of dollars if you don't have the right customs broker who will take the time to research and ensure that you have the right tariff to clear your goods.
Our International Logistics specialists at WTA USA Inc. are well aware of the hazards, and how to avoid them. Taking the time to understand your custom clearance requirements, our team will help you streamline your delivery. Food, vehicles, printed matter or furniture- it doesn't matter. We are here to help deliver your products without delay – saving you both time and money.
This attention to detail and organisational skill serves to transform your international freight experience.
The full line heavy truck dealer, Stadium International Trucks, is located in Upstate New York. Recently, they had an opportunity to engage in international business. A company in Northern Ireland was developing specialised horseboxes and was looking to utilise Stadium's products. An excellent opportunity, but the logistics of transporting chassis overseas presented a significant challenge.
How was it to be done? Wanting a speedy and stress-free delivery, they turned to us for help.
After in-depth research, we found a way to export and import the vehicles for Stadium - all with a competitive price. Though this was a complicated process, our dedication and communication ensured efficiency. Presenting Stadium with all necessary paperwork up front, we guided them with step-by-step instructions to ensure that their goods cleared customs, arriving at their destination without delays.
After the modifications finished in Ireland, we organised the transportation back to the US. Documents were again presented to the client upfront so that we could get customs, Federal DOT and Federal EPA clearances.
With this completely customised solution, Stadium International Trucks experienced no delays. Even better, our extensive research on specialty vehicles allowed us to find a compliant way to save them $20,000 in customs duties.
"The export and import process was new to us and the team at WTA worked closely with us to ensure the process was seamless.  They provided white glove service to Stadium and made a daunting task very easy.    Stadium International will use WTA exclusively for all import and exporting needs."

Jeff Devennie, Stadium International Trucks
With WTA, you can transform your business' experience with international freight and logistics. Our team handle your goods and processes with the utmost attention to detail. We ensure that the process is not only speedy but cost-effective as well.
To see how we can streamline your importing/exporting processes, contact Justyna Zawada today.
Or, if you'd like to learn more about our Customs Brokerage service, you can find more information here.