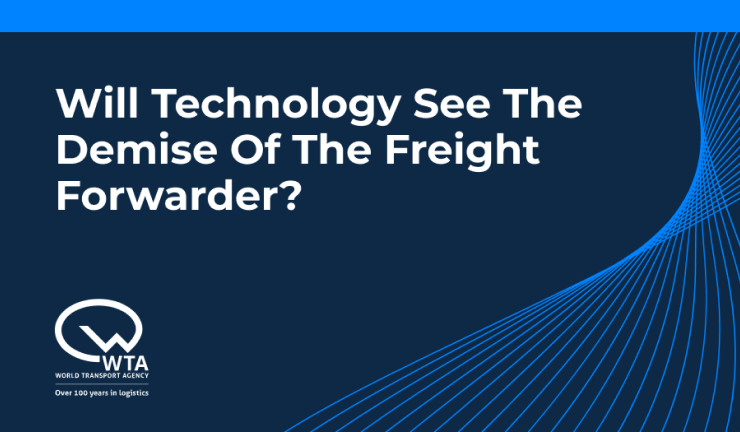 The Demise of the Freight Forwarder - fact or fiction?
As an industry, freight forwarding is often criticised for being slow to adopt technology and new ways of doing business. Whilst there may be some truth in this sentiment, to say there is a complete lack of innovation is overstated. We would agree however, that there is a lot of room for improvement.
Digitalisation
In recent years there has been an increase in cloud-based freight marketplaces and other 'online portal' technology that claim to be disruptors to how shippers and freight forwarders operate. This is one area where technology has made progress with regards to adoption. The problem is most of these technologies are not much more than simple quoting tools to calculate a rate from point A to point B. On one hand, it is positive to see an increase in the use of technology but very often they are designed to address only a very narrow need within the supply chain function.
Worse yet, the 'rates' quoted are usually missing significant, but common, fees and surcharges that are hard to calculate far in advance of a booking. With such limited functionality shippers are also only addressing a small piece of the total supply chain costs that make up their true landed cost for a shipment.
People and Systems
The truth is freight forwarding requires processes that are both people and systems driven. In other words, technology should be able to support the entire process, but it takes people and experience to get the work done. The best combination is when technology is applied as a decision support tool (e.g. helping to calculate an accurate ocean freight rate and selecting the best carrier) and an experienced team to deal with everything else that goes into the successful, seamless execution of a shipment. Forwarding is a service based solution before anything else.
The Impact of service disruption
The most visible example of this in practice is how hard it can be for shippers to find support when service issues come up. The costs and impact of service disruptions (which are themselves sometimes simply inevitable) are often overlooked. Forwarding partners need to proactively keep their shipper customers informed as service issues are worked through. This doesn't always happen with a booking portal which might only offer email support.
Solutions and 'products' need to drive on-going cost savings too, and not just provide 'too good to be true' spot rates. Routing decisions made outside of the context of a larger supply chain plan are not efficient, but this is how simplistic quoting tools operate. There is no question that technology helps drive efficiencies in freight forwarding, but it can't be thought of as the ONLY thing.
Freight forwarding is a complex business that requires technology, but personal attention and experience matter too. A focus on spot rates at the sake of total landed costs is a mistake. And, an online booking tool can't replace a real supply chain strategy. When technology is used the right way, it supports optimal decision making and creates the most efficient supply chain possible.