Exciting prospects...
Chinese monthly imports hit USD 250bn in the latter parts of 2021, up from only USD 100bn in 2016. An
increase of 150%.
​
​
While these numbers are still considerably smaller than the vast quantities of items heading in the other direction, the growth of the market is significant.​​
Consequently, more businesses are looking to distribute their items to the 1.4 bn people in China. Establishing a foothold in the country can be an extremely profitable market. European goods are highly regarded.​​
So, the market is attractive, but there's no doubt the logistical challenge. WTA are specialists in international logistics, with offices across Europe and China. We have experts in transportation and customs at both ends of the trade lane. ​
Transportation Options
​
When sending goods to China, you realistically have four different options as a transportation method. Here we will go through them in order of popularity.
Sea freight
This will almost certainly be the cheapest option for getting your goods there but takes the longest. It's also the most environmentally friendly, in terms of emissions per tonne of cargo. Typical transit time is around a month, depending exactly on where the goods are going. You will probably have an idea of your departure and arrival port.​
Sample Europe to China transit times
Felixstowe to Shenzhen
Approx transit time.
Hamburg to Shenzhen
Approx transit time.
Rotterdam to Shanghai
Approx transit time.
Antwerp to Shanghai
Approx transit time.
Valencia to Ningbo
Approx transit time.
Felixstowe to Qingdao
Approx transit time.
Hamburg to Guangzhou
Approx transit time.
If you choose this method, then
you'll
need to decide whether to go with an LCL (less-than-container load) or
FCL (full-container load) shipment. That basically means whether your shipment will fill an entire 20ft/40ft
container or get packed in with other things.
Less-than-container load (LCL)
If you don't have a full container load to ship, the WTA team can help. LCL can be an essential part of logistics strategy, helping you save money, minimise inventory and improve cash flow. ​
Full-container load (FCL)
A more straightforward solution, as your load will fill its own container. Our team will work with you to optimise the route according to your business objectives.​
Download our International Shipping Checklist
Our simple guide to everything you need to know before shipping internationally is available for free here.​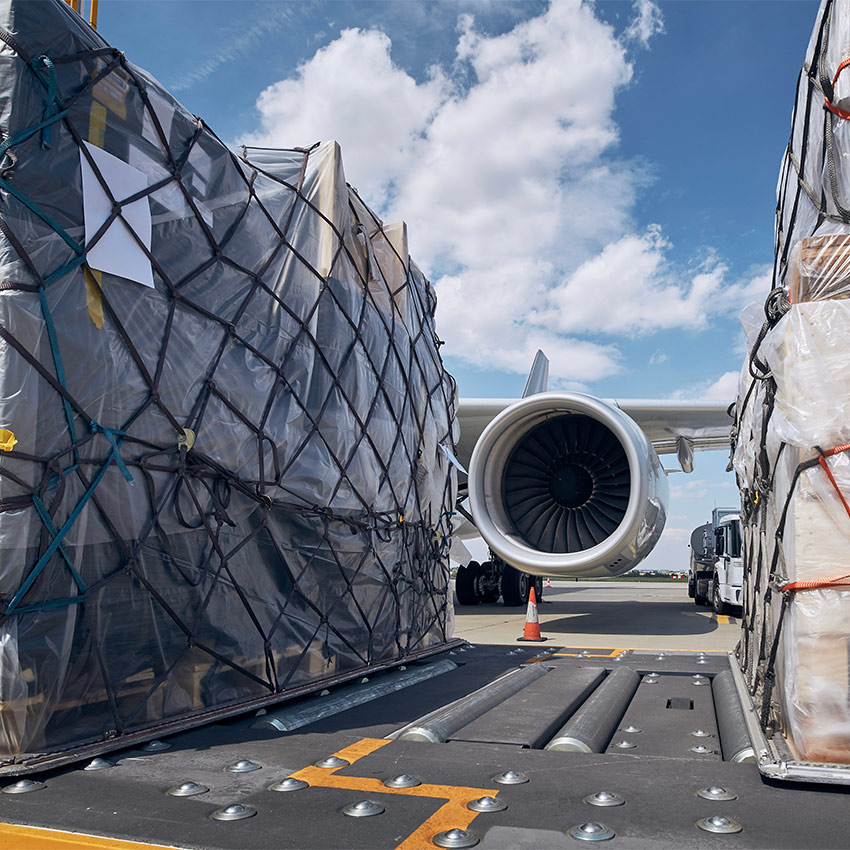 Air Freight
​
Markedly more expensive than sea freight, but markedly faster too. If speed is preferable because of perishable items, your cargo being high value, or for any other reason, then this is probably for you. Typical transit time is only a handful of days instead of weeks.​
Air freight t has the added advantage of being able to take your goods inland, and likely closer to your final destination. Meanwhile, the shorter transit time reduces the risk of damage or theft on-route.​
For goods going to China, there are several options for who the goods could be flying with. Many people don't realise that most air cargo travels on planes with people on too. British Airways, Lufthansa, KLM, Air China, China Southern Airlines and others all have direct routes to take your goods between Europe and China. Qatar, Emirates, and Etihad will transport your products on a deferred service, via a Middle Eastern destination. That can sometimes be cheaper but does add transit time.​
Keri Barton is our export specialist.
She has worked with many companies of all sizes across the globe to create effective export strategies.​
Rail freight
​
Note: this option has become more difficult since the Russian invasion of Ukraine. Sanctions and a considerable breakdown in the relationship between European nations and Russia make moving rail freight through Russia more challenging and volatile.​
Not as common as the former two, but rail freight is an option for bringing goods into China from Europe. It is quicker than sea freight and cheaper than airfreight, so it certainly has advantages. It usually takes around 25 days.​
Again, you would need to choose between LCL or FCL for this shipment as the intermodal containers used on the rails are the same as those used at sea. Most train routes go through Belarus or Ukraine before travelling across Russia and into the Chinese market.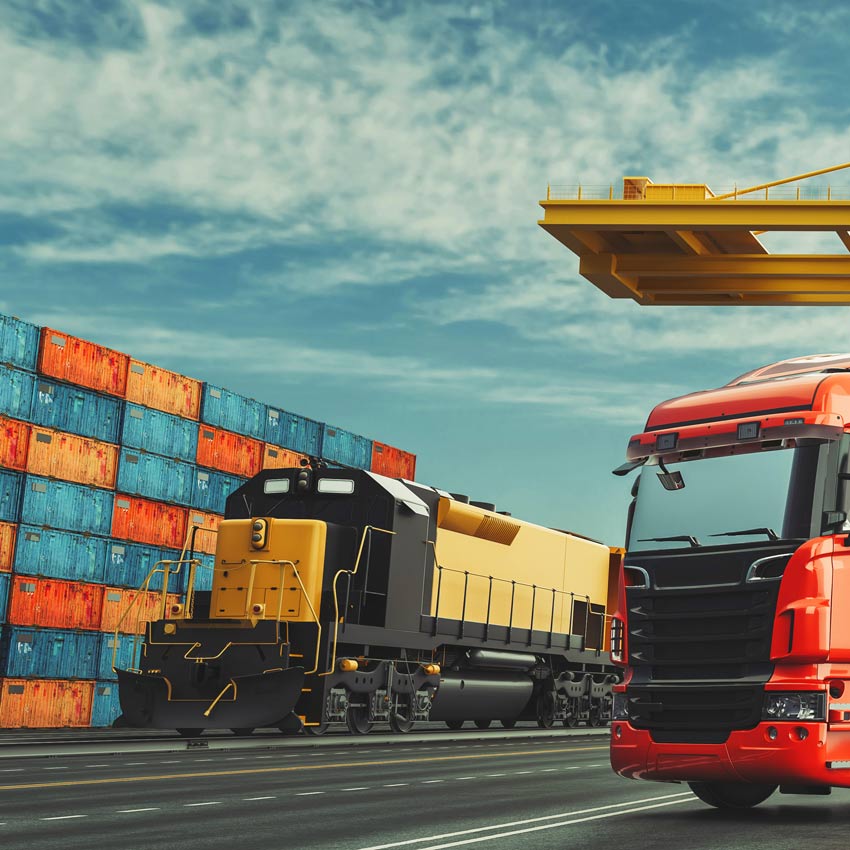 Multimodal freight​
It might be preferable for you to use a combination of air and sea freight for your shipment. Like with rail freight, the benefit of this method is that it's cheaper than just using airfreight but much faster than only using sea freight. Often cutting a week or two off the journey.​
A typical route could be using a Middle Eastern-based airline to fly your shipment from Heathrow to Qatar or the UAE, before being loaded on a boat and sailing the rest of the journey.​
Whilst this option adds complexity to transportation, the combination of speed and cost could be perfect. A good quality logistics service provider should be able to simplify the shipment and provide first-class consultation.​
Take note, regardless of your transport option, it is almost inevitable some road haulage will be required too. Therefore, consider the time is taken to get your goods to and from the port/station/airport alongside transit time.
Incoterms
​
These are very important. They are the widely used terms of sale in logistics. The incoterms determine who is responsible for what part of the shipment. You need to be exactly sure of your responsibilities in shipping before making any sale.​
Obviously, it's a bit different if the movement is an internal part of your supply chain but distinguishing the differences between these is vital. They can have a big impact on your bottom line.​
Selling on Ex-Works (EXW) incoterms gives the maximum responsibility to the buyer. Once they have been packaged for collection at your facility, all obligation is on them.​
Conversely, the Delivered Duty-Paid (DDP) incoterms place the maximum responsibility onto the seller. The goods only become the buyer's responsibility once they have been unloaded from the ship, train or aircraft in the destination country.​
There are a whole host of incoterms covering a range of responsibilities in between those two. Read our article covering the latest version of incoterms below.
​
Customs
​
Neither the EU, nor the UK has a specific trading relationship with China. This means trade is done on WTO (World Trade Organisation), non-preferential terms. So be aware of potential duty charges due on your goods. Research the import tariffs on your goods before shipping. Then ensure you have factored these costs into your supply chain and have the correct documentation prepared for customs officials.​
There's no doubt the customs involved in shipping to China is a complicated process with no easy answers.
Packing
​
When packing goods, it's important to condense them tightly. If shipping LCL you don't want to be paying for excess space in a container and with FCL, you don't want to be shipping fresh air.​
It's advisable to keep your goods under 160cm high if they're going on a wide-bodied aircraft to keep the cost down, which is almost certain to be the case on European exports to China. The limit is 120cm for narrow-bodied.​
You also need to consider whether a reefer (refrigerated) or a dry box (condensation-free) container will be required. There are also additional rules and regulations if shipping Dangerous Goods (DG's). DG's are a real specialism of WTA. We move countless of these types of goods every week. For more information on the unique requirements of dangerous goods, explore our articles below, focusing on both sea and air freight.
Keri Barton is our export specialist.
She has worked with many companies of all sizes across the globe to create effective export strategies.​
If you are planning an export strategy, we

are here to help.
WTA. Here for the journey.
​