Maximise Profitability and Efficiency With WTA Warehousing
It's all very well and good to transport your goods from A to B, but what if that doesn't cover all of your needs? What if you need to securely and reliably store your goods before you ship them, or house them when they reach their destination location?
Finding an efficient warehousing solution is essential to the success of your business operations, but it can be easier said than done to find the right fit.
At WTA, we have centuries of experience in providing effective warehousing solutions to perfectly complement your freight process. With our team of international warehousing specialists, you can gain the solution you need to succeed.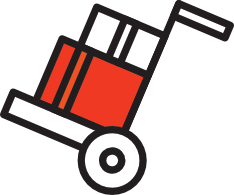 A Warehousing Solution, Tailor Made For Your Business
No matter where you are, or where you need your goods to go, our global logistics experts will give you a warehousing solution that perfectly fits the needs of your business. Working closely with you, we will develop a solid knowledge base about your operations, so that we can then identify exactly what you need to reach your targets.
From bulk storage to rapid response pick and pack, we can develop a course of action to suit any requirement. Our global network of meticulously monitored and quality assured partners have a range of services that can be used, including ambient and environmentally controlled facilities.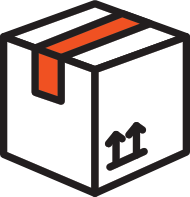 Secure and Quality Assured Warehousing
The secure housing of your goods is of paramount importance, to both you and us. Our global partners are experts in their fields and can provide your goods with highly secure storage all around the world.
To give you additional peace of mind during the warehousing of your goods, you will have round the clock access and visibility of your items through our 24/7 tracking service.
Warehousing Around The Globe
Your business shouldn't be held back by the limitations of your freight service, especially in terms of location. At WTA, we have maintained an international presence for many years. We have a wealth of international logistics and supply chain management experience that can give you the results you've been searching for.
We have a range of highly sophisticated information and communication technology that we apply to your international warehousing. These systems allow us to efficiently manage the warehousing of your goods, as well as the distribution.
In order to deliver you the best results, we constantly re-evaluate and adjust your custom solution, so that it is continuously in sync with your ever-evolving and changing needs.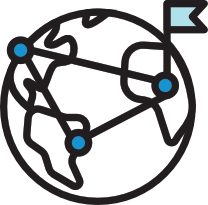 Specialist Origin Warehousing
For your convenience, our warehousing services also extend to origin-based operations. By utilising origin warehousing, we can help you to reduce your supply chain costs, as well as reduce your inventory levels by streamlining your logistics for maximum flexibility.
Our origin warehousing solutions are fully comprehensive, covering:
Cargo sorting
Packing
Unpacking
Cargo palletizing
Temperature control
PO and bar code management
Through our hundreds of years of experience, we can help your business to get the greatest return on investment. To further investigate how our team of international logistics and freight experts can help you, click here.
Or, if you'd like to get a better understanding of the solution we can give to your business, click here for a consultation with one of our specialists.