White-Glove Logistics Service for the Interiors Industry
Are you in the interiors industry looking to give your business a competitive advantage? In a world of next-day deliveries and rush orders, it can be a difficult task to find a reliable and cost-effective solution for your transportation needs.
At WTA Interiors, we are global freight specialists.
Working in a team with you, we can develop a completely personalised, luxury solution that will meet all of your freight requirements - all while streamlining your logistics, and reducing your overall costs.
Providing World-Class Global Logistical Services for your Invaluable Products
The Interiors Industry has incredibly complex and detailed distribution channels that must be attended to. Specific deadlines are also vital in this field, and as such, strong communication and coordination skills are essential to ensuring the smooth flow of these channels.
At WTA Interiors, we can offer you a completely customised logistics solution that perfectly suits your own particular distribution needs.
We work closely with you every step of the way, ensuring that your individual needs are met and that your goods are delivered in strict alliance with your timelines.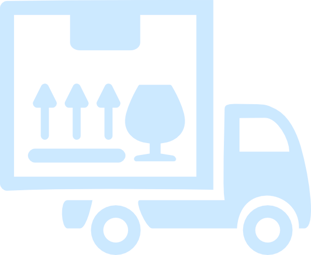 Giving You On Time, Secure Delivery
To ensure that your global and regional logistical requirements are met with due care, consideration, and reliability, we have an in-depth checklist, offering you:
Deadline driven processes to ensure event schedules are met
Consolidating orders to minimise costs and the environmental impact
Expert advice on all security and compliance issues, to assist with on-going planning and continued improvements
Full custom brokerage service offered on all routes in accordance with local legislation to avoid costly delays
An established global network dedicated to offering a white glove service
Giving you access to technology to track and trace all of your orders, creating full visibility and control with SMS updates
Reducing Your Supply Chain Costs and Securing Your Goods
Security and respect of your goods are of paramount importance. When handling your items, the utmost care will be taken, ensuring they arrive at your chosen destination in pristine condition. We work with the best in-class-carriers, also utilising a network of quality-assured, value-added partners in order to safeguard your freight.
The efficiency of your distribution channel is also at the forefront of our focus.
Our international logistics experts strive to keep your supply chain running at peak productivity, keeping the cost of your freight down as a result.
WTA Gives You A Comprehensive, Customised Freight Solution
By working with WTA Interiors, you get the peace of mind of knowing your goods will not only be delivered to meet your own specific timeframes but also that your items are secure. More so, the attention to detail we apply to your supply chain gives you the efficiency you need to keep your freight spend down - widening your profit margin while also streamlining your freight process for seamless delivery.
As part of your bespoke, time sensitive solution, you will be assigned an account manager who will be dedicated to ensuring your needs are met in a timely and efficient manner.
You will be given constant access to your orders and costs through our specialised tracking services, and we'll be constantly analysing and improving your tailored solution, so that we may give you the best results.
Would you like to learn more about how our global and regional logistics service can help your business to gain a competitive advantage? If so, click here.