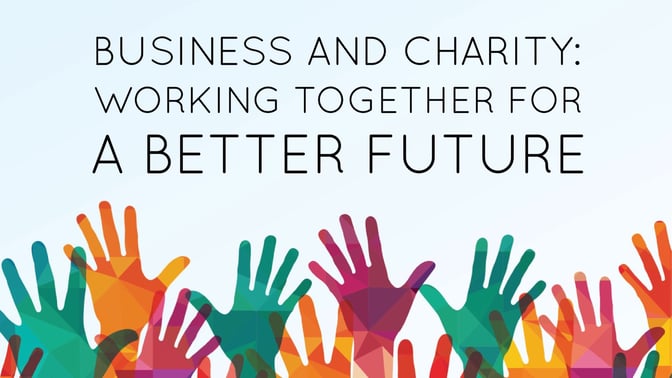 In the world of business, globalisation is exceptionally powerful. We have a constant stream of information available at the tips of our fingers. We can connect with people half a world away from the comfort of our own homes. We can organise and send a package internationally - and it'll arrive at its intended location in a matter of hours.
This is truly a golden age of connection and community. However, it's benefits extend beyond the realms of business. In this age of technology and knowledge, we have the ability to truly make a difference. To change lives. And that is the most powerful thing of all.
As an international logistics company, we have seen many different charitable organisations. Ones that do incredible things for their communities and make big differences to people every day.
For us, one organisation that stands out and we are proud to support is the Butterfly Children's Hospice.
Since 2010, this amazing charity has been working hand-in-hand with the Chinese government to provide care, treatment and a loving environment to abandoned, orphaned and sick children.
From day-to-day care to life-saving operations, the Butterfly Children's Hospice and it's dedicated staff and volunteers do what they can to make the lives of sick and abandoned children the best they can be.
Regardless of how small or how ill, this charity has created places they can grow and laugh. Places where they are safe and loved; where they can be children. They give them a home.
The Butterfly Children's Hospice do amazing work for their communities. They give these children a second chance and give them the opportunity to have treatments that can save their lives. Some children who have had these life-saving treatments have gone on to make full recoveries. Some have even been adopted into loving and caring families.
The moment we heard about this fantastic organisation, we knew we had to be a part of it.
We are proud to work with The Butterfly Children's Hospice. Through our donations, we help to give them the support they need to provide food, beds and clothes for the babies and children in their care. We are delighted to see this beautiful charity grow and to be a part of their journey, both for now and the years ahead.
At WTA, we are deeply invested in positively contributing to the communities we operate in. Each WTA office has local charities they support, doing fundraising activities from baking competitions to long distance bike rides.
Our community and charitable endeavours are activities that give us a great deal of pride. It's an incredible thing to be a part of, and the knowledge that our support has made the lives of sick and abandoned children that little bit better is all the encouragement we need.
If you'd like to learn more about the Butterfly Children's Hospice and WTA's other charitable and community support efforts, you can find more information here.